SEPTEMBER PARENT LETTER
Janet Watson
Tuesday, September 03, 2019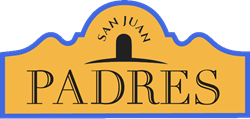 September 2019
Dear San Juan Students and Families,
Welcome to another wonderful year of fun and learning at San Juan School! As we return to school, we are enjoying our time back together after a refreshing summer break, renewing old friendships and forging new ones, and are ready to learn.
Back to School Night
Please plan to attend our Back to School Night on Thursday, 9/5 at 6:00 p.m. We will meet in the Gym for some important announcements, then you can proceed directly to your child's classroom. This is a great time to meet your child's/children's teacher, learn how you can support your child's education, and ask any questions you may have.
Teachers and Staff
We are starting the year with a strong team of teachers and staff! Please join me in welcoming our new teachers and staff this year:
8th grade Ms. Michelle Perez-Picha
7th grade Mr. David McMullen
3rd grade Ms. Shelby Jacobson
Intervention Ms. Kim Wilson
Resource (RSP) Miss Winter Bond
Special Ed Para Mr. Maxx D'Elia
We also had some of our talented teachers move to new assignments:
Ms. Julie Hicks 5th grade
Mr. Joe Weldon 3rd/4th DI combination
Ms. Ferreira 4th/5th DI combination
Mr. Samuels 6th grade
We also had many facility upgrades over the summer, including the gym roof repair and gym floor repair.
After-School Sports
We will begin our after-school sports program in September, and encourage our middle school student athletes to participate and represent San Juan School. Students will need to keep their grades up and their behavior referrals down to remain eligible to participate. Our first two sports will be volleyball and flag football.
Dual Immersion
Our Dual Immersion Program committee will meet four times this year. Following our practice, two of the meetings are for parents, and two of the meetings are for our dual immersion teachers. Here is our schedule for 2019 – 2020:
Dual Immersion Program meetings
October 23, 2019 Dual Immersion Program parent meeting @ 6:00 p.m.
December 11, 2019 Dual Immersion Program teacher meeting @ 3:00
February 12, 2020 Dual Immersion Program parent meeting @ 6:00 p.m.
April 8, 2020 Dual Immersion Program teacher meeting @ 3:00
School Site Council
Our school site council performs an invaluable service to our school community by providing balanced input to considering and deciding issues of importance. Each year, our school site council reviews and approves the School Plan. Last year, we reviewed the proposed curriculum adoption for middle school math.
We are now recruiting new members for the 2019-202 school year. Please call, email me, or stop by the school office if you are interested in joining us in this vital work for our school.
Proposed School Site Council meeting dates:
10/23
12/11
2/12
4/8
5/13
San Juan Running Track
We have a dedicated group of families and community members working diligently toward funding a running track at San Juan. They are kicking off a fundraising effort that I hope you will support. You can find the details here:
www.mightycause.com/sanjuanschoolrunningtrack
Expectations
San Juan School Padres are expected to be safe, respectful, and responsible at all times.
To ensure the safety and cleanliness of our school site, please help your child observe the following expectations. San Juan School is:
-- gum-free
-- bully-free
-- toy-free (except those provided by the school)
-- messy snack-free (hot Cheetos and Takis leave a residue that stains our books!)
Thank you for entrusting your child's education to the hard-working, professional educators at San Juan School. Please feel free to call or email if you have any questions or if I can help you or your child in any way.
Sincerely,
Elizabeth Cord, Ed.D.