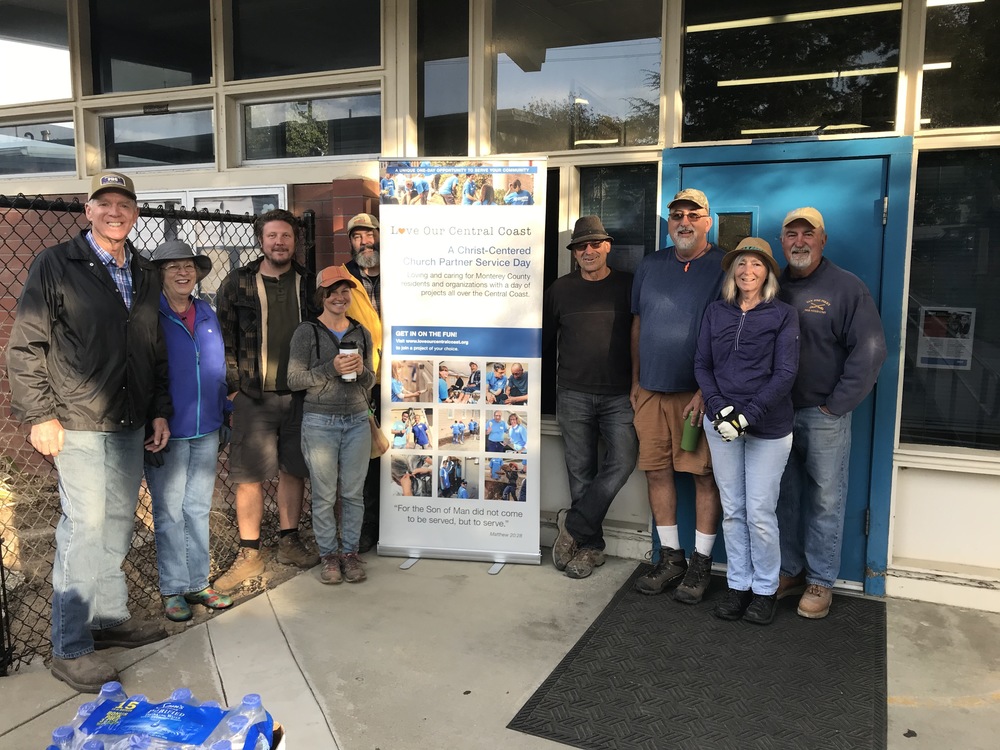 LOVE OUR CENTRAL COAST-AROMAS SCHOOL EVENT
Heather Howell
Tuesday, October 22, 2019
Aromas School staff and students would like to give a HUGE Bulldog "Thank you!" to the Aromas Bible Church and Aromas community members who came out last Saturday to help spruce up our campus. Many activities took place, including painting, pressure washing, landscaping, and replacing our school sign at the Vega entrance. Pastor Kevin Stottrup headed up the crew:
Doug, Kim and Ben Beames (ABC)
Ted Parsons (ABC)
Andy Morrison (ABC)
Travis and Jessica Hill (Terra Cultura)
Robin and Ernie Brown (Twin Lakes Church)
Erik Blomquist (Aromas staff)
Tommy Souza
Jennifer Swanson
Large's Metal Fabrication
Thank you all for making Aromas School a better place!