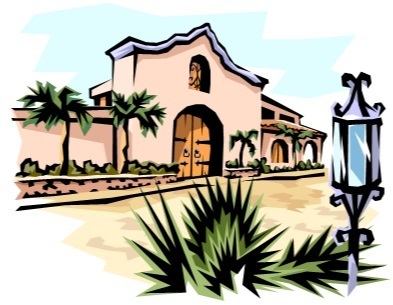 March 2020 Parent Newsletter
Elizabeth Cord
Thursday, February 27, 2020
March 2020
Dear San Juan Parents and Families,
As we are leading up to statewide testing in May, please support your child with 100% attendance, homework support, and family reading time every night. You can also support your child's education through healthy nutrition and exercise, and plenty of sleep every night, so your child will be at school on time and ready to learn every day.
Student Achievement
San Juan teachers have been working hard to improve student achievement schoolwide, and we have experienced a significant gain in our student achievement. Our most recent state test, the 2019 Smarter Balanced Assessment Consortium (SBAC) showed the results of our focus on maximizing optimal teaching at learning at San Juan School. Our English Language Arts scores showed an overall 15% increase in student achievement over the prior year's score. This tremendous achievement is thanks to our highly skilled teachers and staff, hardworking students focused on learning, and the support of our wonderful parents and the San Juan community. Watch for more achievement gains this year!
Read Across America Week
We will celebrate Read Across America Week at San Juan School in March. The week begins with Dr. Seuss's birthday on Monday, March 2, and continues with fun reading and literacy activities through Friday, March 6. We will also have special dress-up opportunities each day:
Monday, 3/2 – Dress as your favorite Dr. Seuss character
Tuesday, 3/3 – Fox in Socks – wear your craziest socks
Wednesday, 3/4 – Wacky Wednesday – wear your wackiest clothes
Thursday, 3/5 – Cindy Lou Who Day – create a crazy hair masterpiece
Friday, 3/6 – Green Eggs and Ham - wear something green
San Benito County Spelling Bee
San Juan School had two finalists in the San Benito County Spelling Bee, both from Mrs. Hicks's class. Cameron, one of our 5th grade students, won 4th place in the County Spelling Bee. Congratulations, Cameron!
Smarter Balanced
Testing grades (3rd – 8th) are working hard through April to prepare all students for the demands they will be expected to navigate during our statewide assessment in May, prepared by the Smarter Balanced Assessment Consortium (SBAC).
Our primary grades (K – 2) are also working hard so students can master all grade level concepts and be ready to advance to a higher grade next year. They are learning the foundational skills of reading, writing, math, and cooperative learning to ensure a successful future at San Juan School.
You can support your child's future by providing healthy nutrition, daily reading, and adequate sleep, so they arrive on time and ready to learn every day. Every instructional day is crucial to your child's learning. Our lessons are rigorous and it will be a disadvantage to your child to miss any time at school. Please make appointments outside of school hours, so your child can enjoy a full day of learning.
Safety
Our second lockdown drill is scheduled for March 18, 2020. All staff and students have been trained to improve safe outcomes in an emergency. Safety for all students and staff is our highest priority at San Juan School. We have already had seven fire drills this year, as well as our earthquake drill held on 10/17, when we joined schools across California in The Great Shakeout. We held a Tier 3 emergency drill, including operationalizing our first aid station as we would in a real emergency. We will continue with fire drills, earthquake drills, and our second lockdown drill in March. Safety is our highest priority at San Juan School.
Sleepwear
Sleepwear is not appropriate for school, and is not allowed at San Juan School, except on pre-announced spirit days. This includes pajamas, slippers, and blankets.
Birthdays
Each San Juan student is recognized on his or her birthday, and may choose a free birthday book each year. This is the third year of free books for all students since we established the birthday book program in 2017.
Bully Free
San Juan is a bully-free school. We regularly review our school-wide bully-free strategy:
STOP, WALK, TALK –
STOP – ask the person to stop bothering you;
WALK – Walk away;
TALK – Speak to an adult
Part of our commitment to students is to empower each student with their own strength. Sometimes, simply asking someone to stop may work. If not, take advantage of our beautiful school grounds and walk away from anyone who is bothering you. If STOP and WALK do not work, TALK to an adult. Of course, ask for help right away if you need it.
The same STOP WALK TALK strategy also works for a child who is bullying – stop and think about what you are doing; walk away; ask an adult for help. We are committed to stopping bullying and redirecting any students who are bullying.
Fiesta Fun Run – 5/16/20
Our annual school fundraiser, the Fiesta Fun Run, is scheduled for Saturday, May 16, 2020. This is an important community and cultural event, and is our largest annual fundraiser. You may want to save the date so you don't miss this fun school event.

Middle School Athletics
Our middle school athletic program continues with Boys' basketball and Girls' soccer. Our games are posted under the Events section, please come out and join us.
Safety Patrol
Our Safety Patrol in the parking lot is composed of high achieving and responsible middle school students. They have been trained and are now providing safe and visible crossing escorts for younger Padre students. Please follow the instructions of our safety patrol leaders!
Campaigning
For the upcoming elections, candidates may be campaigning for votes. Like all public schools in California, we do not endorse candidates or allow any campaigning at school. However, we do not own the public streets or sidewalks along Nyland Drive or The Alameda, and cannot restrict campaigning on areas near the school that are not under our control.
Upcoming Events (check website calendar for changes):
3/2 Dr. Seuss Birthday
3/2 – 6 Read Across America Week
3/5 Dual Immersion Parents in Library
3/9 Teacher Work Day – no students
3/12 Open House – STEAM Fair 6:00
3/14 School Beautification Day 8:30 – 12:00
3/17 Kinder Round Up – enrollment for new Kindergartners
3/17 Algebra Academy Parent Meeting 6:00 in Library
3/18 Lockdown drill
3/19 Kindergarten field trip to Monterey Bay Aquarium
3/19 San Benito County STEAM Fair
3/20 Awards assemblies
3/24 Algebra Academy Field trip to Hartnell College
3/24 Home and School Club meeting 5:30 in Library
3/30 English Language Proficiency Assessment for California (ELPAC) testing
3/20 Movie Night 6:00 in gym
4/7 group/team pictures
4/10 – 17 Spring Break
4/21 Home and School Club 5:30 in library
4/23 Kinder Round Up – enrollment for new Kindergartners
4/29 – School Site Council 3:00 in Library