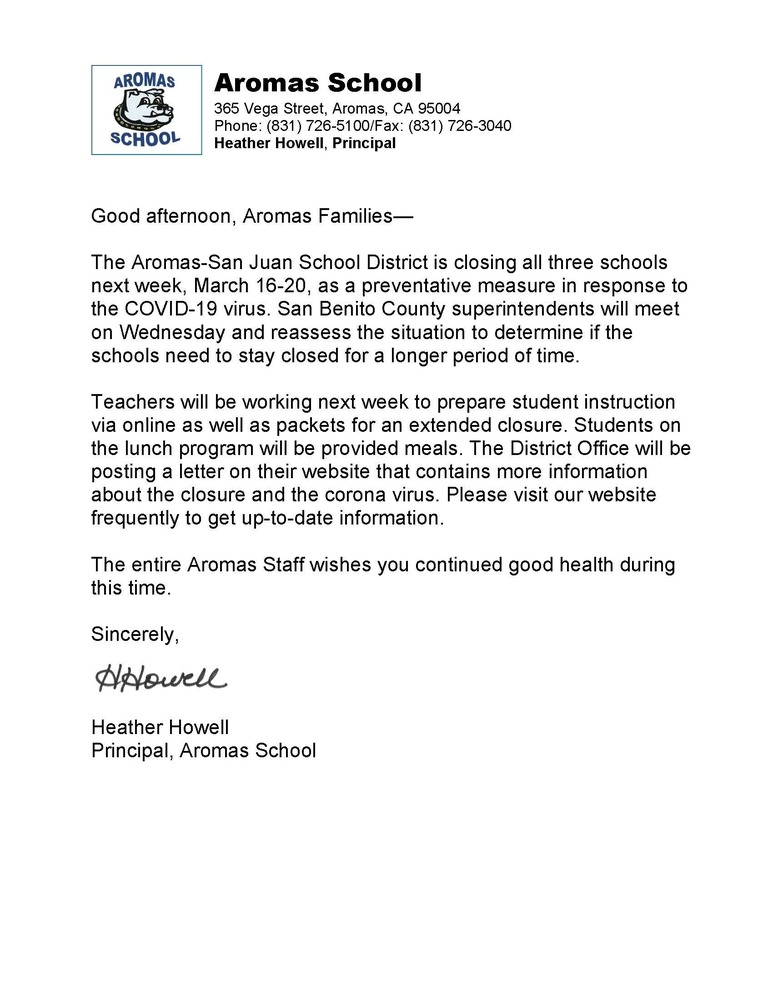 Aromas School Closure
Heather Howell
Friday, March 13, 2020
Good afternoon, Aromas Families—
The Aromas-San Juan School District is closing all three schools next week, March 16-20, as a preventative measure in response to the COVID-19 virus. San Benito County superintendents will meet on Wednesday and reassess the situation to determine if the schools need to stay closed for a longer period of time.
Teachers will be working next week to prepare student instruction via online as well as packets for an extended closure. Students on the lunch program will be provided meals. The District Office will be posting a letter on their website that contains more information about the closure and the corona virus. Please visit our website frequently to get up-to-date information.
The entire Aromas Staff wishes you continued good health during this time.