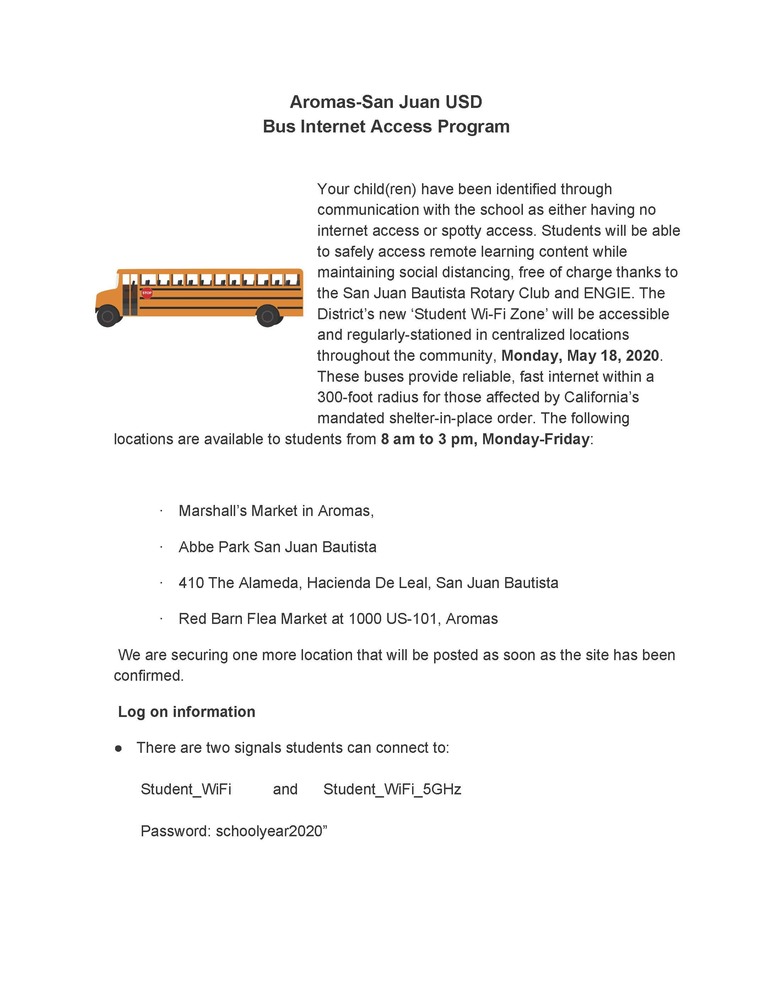 SMART BUS INTERNET ACCESS PROGRAM
Heather Howell
Tuesday, May 19, 2020
Students having difficulty with internet connection will be able to safely access remote learning content--while maintaining social distancing--free of charge thanks to the San Juan Bautista Rotary Club and ENGIE. The District's new "Student WiFi Zone" will be accessible and stationed regularly in centralized locations throughout the community.starting Monday, May 18th. These buses provide fast and reliable internet service within a 300-foot radius for those families affected by California's mandated Shelter In Place order.
The following locations are available to students Monday through Friday from 8:00 a.m. to 3:00 p.m.:

Marshall's Market (Aromas); Abbe Park (San Juan Bautista); Hacienda de Leal 9410 The Alameda, San Juan Bautista; and the Red Barn Flea Market(1000 US 101, Aromas).
Please refer to the attached picture for signal names and password.