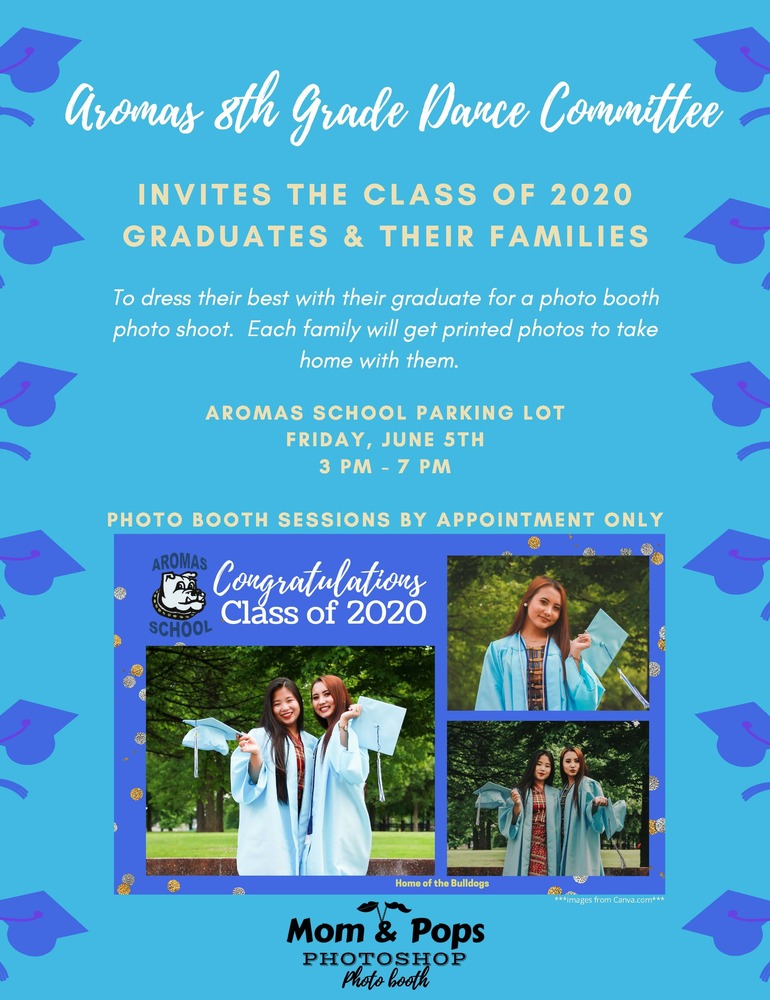 8TH GRADE PHOTO BOOTH
Heather Howell
Sunday, May 31, 2020
To Our 8th Grade Families--
The 8th Grade Dance Committee has collaborated with Mom&Pop Photo Booth to have Promotion photos taken on Friday, June 5th. This event will be by appointment only, and social distancing practices will be enforced.
Ms. Howell will be contacting parents on Monday, June 1, to schedule appointments and give specific instructions for accessing the photo booth.
We look forward to seeing all our 8th graders and their families this Friday!