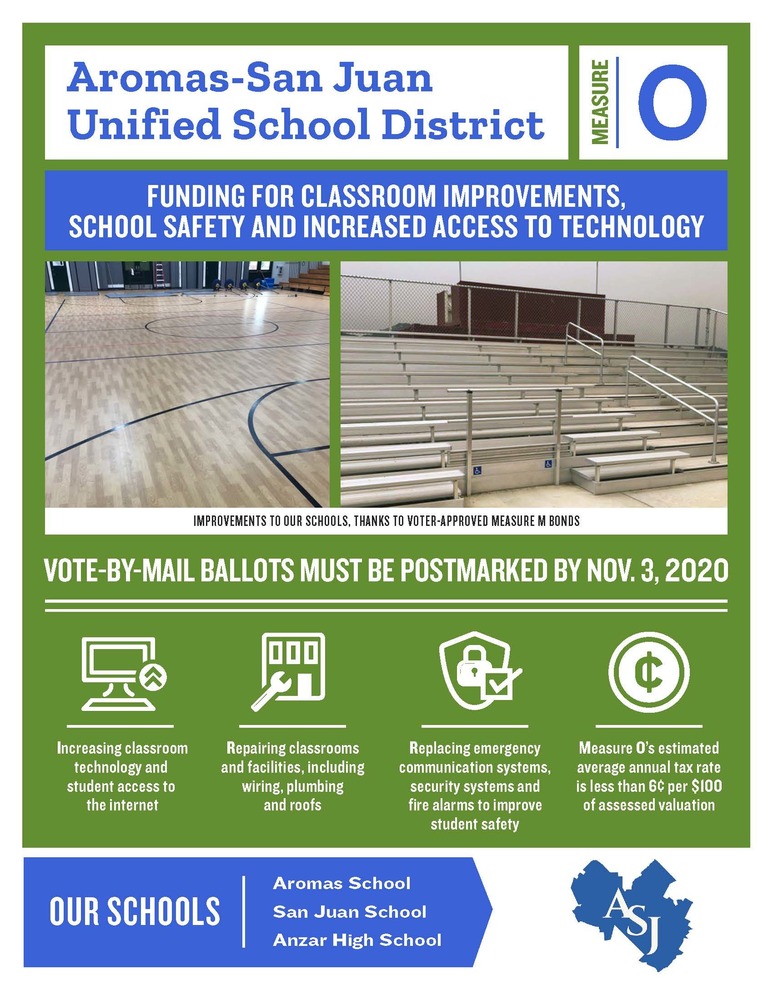 MEASURE O INFORMATION
Heather Howell
Friday, October 02, 2020
Dear Aromas Families,
The Aromas-San Juan Unified School District Board of Trustees has placed Measure O, a general obligation bond, on the November 3 presidential election ballot. If approved by voters, Measure O will authorize $30.5 million to improve our schools. Please click on the link below to read the Frequently Asked Questions document for important information about Measure O.
Queridos Familias de Aromas,
El Consejo de Administración del Distrito Escolar Unificado de Aromas-San Juan ha colocado la Medida O, un bono de obligación general, en la boleta de las elecciones presidenciales del 3 de noviembre. Si es aprobada por los votantes, la Medida O autorizará 30.5 millones de dólares para mejorar nuestras escuelas. Por favor, vea el enlace de abajo para leer Preguntas Frecuentes para obtener información importante sobre Medida O.