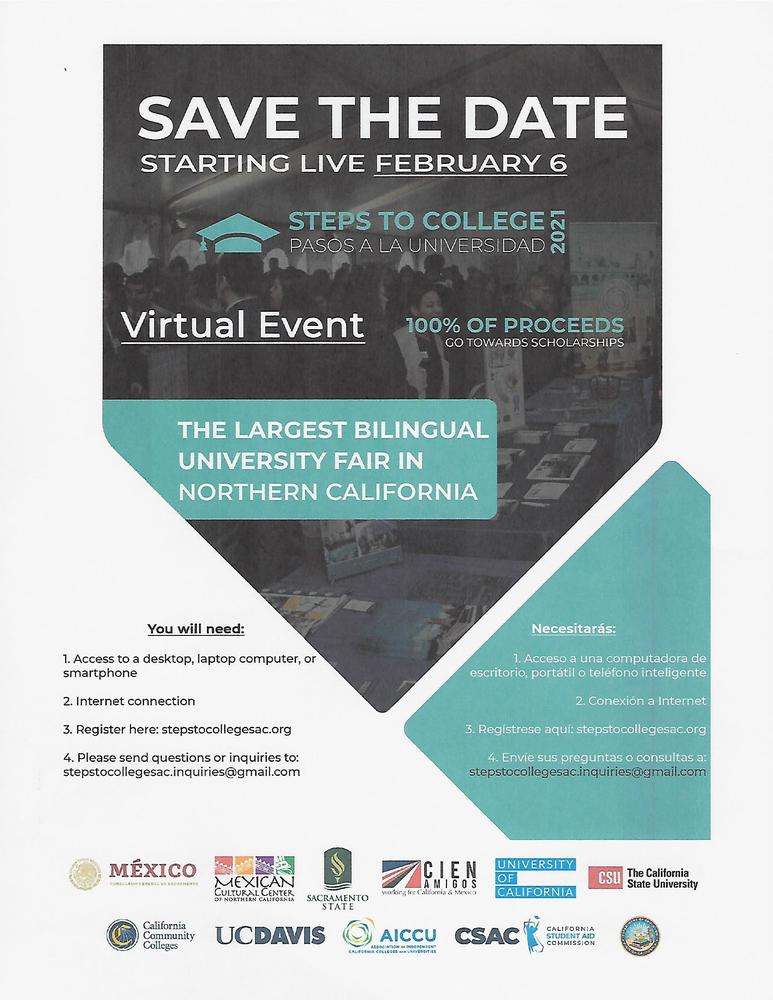 SAVE the DATE
Thelma Buckley
Thursday, January 28, 2021
Please Save the Date for the 2021 Steps to College (Virtual College Financial Aid & Admissions Fair).
Event Overview:
The event is free.
Will be presented in both Spanish & English; parents are encouraged to attend.
Live workshops will take place every Saturday, beginning on February 6, through the month of February.
Free assistance will be provided for students to apply for FAFSA and the CA Dream Act.
Register online here: www.stepstocollegesac.org.