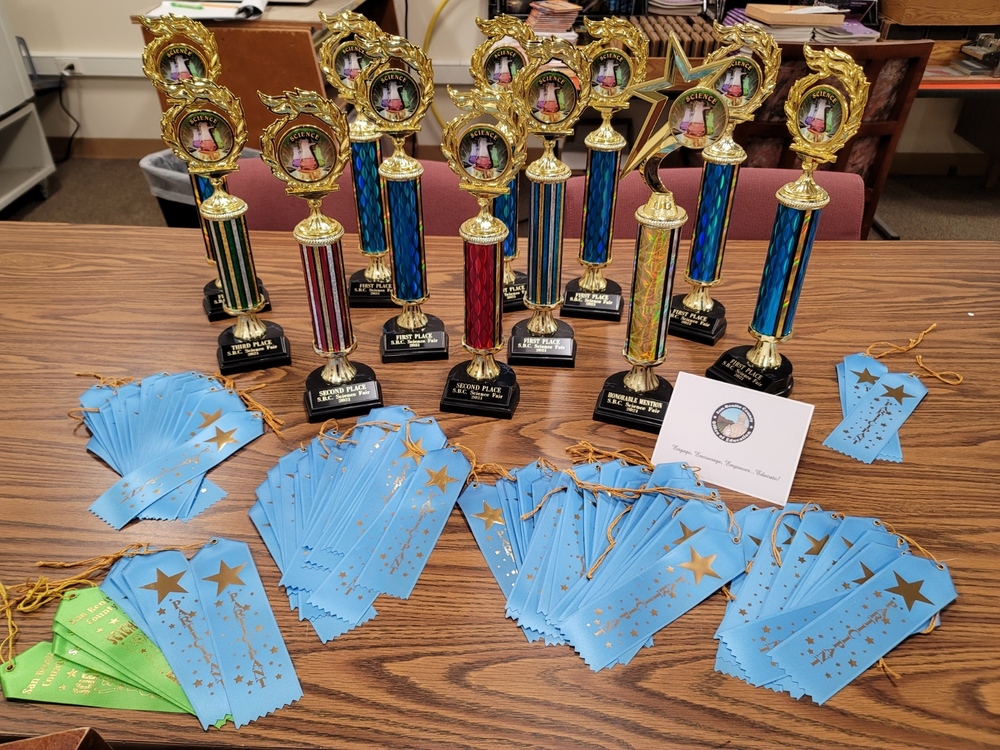 San Juan Students RULE!
Elizabeth Cord
Tuesday, April 20, 2021
Hello San Juan Padres,

Our students ROCK! Check out this photo of the many trophies and ribbons earned by our amazing students at the 2021 San Benito County STEAM/Science Fair! This is many more than any other school in San Benito County! We are so proud of our Padre families! Congratulations to all who participated in the County-wide Science Fair!