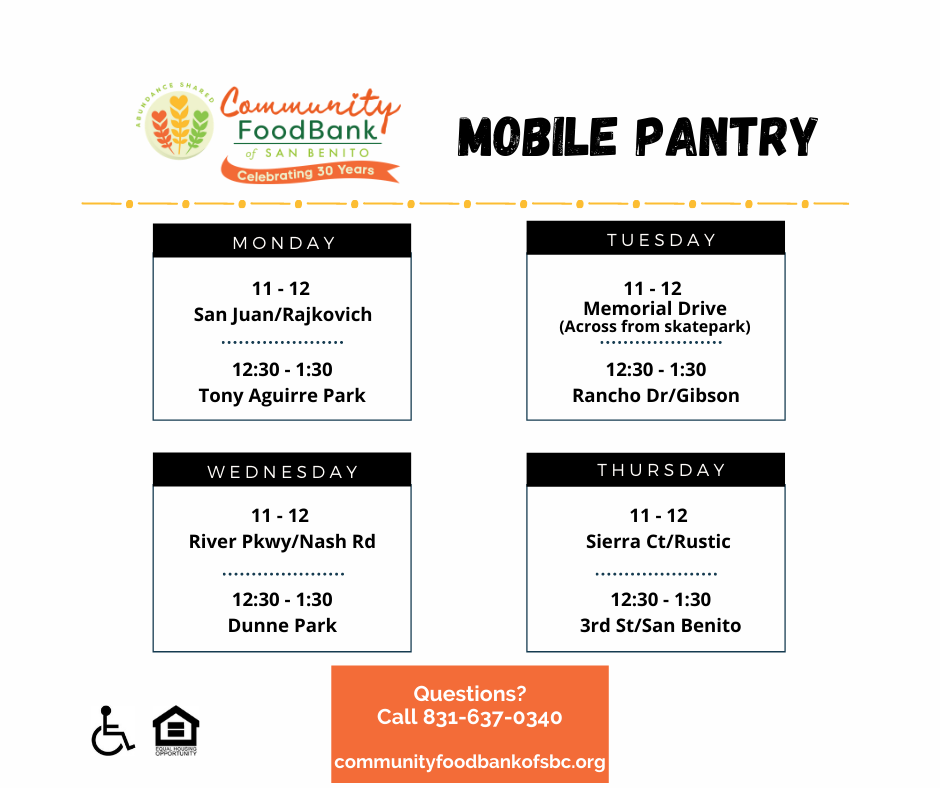 Mobile Pantry Schedule and Announcement!
Tyler Wilken
Tuesday, May 04, 2021
Attached the Mobile Pantry schedule for the Community Food Bank which is now the same every week.
Also exciting news is that this week the Community Foodbank is going to open the Marketplace where customers can walk through and choose the food items they want - this is a pre-covid operation.