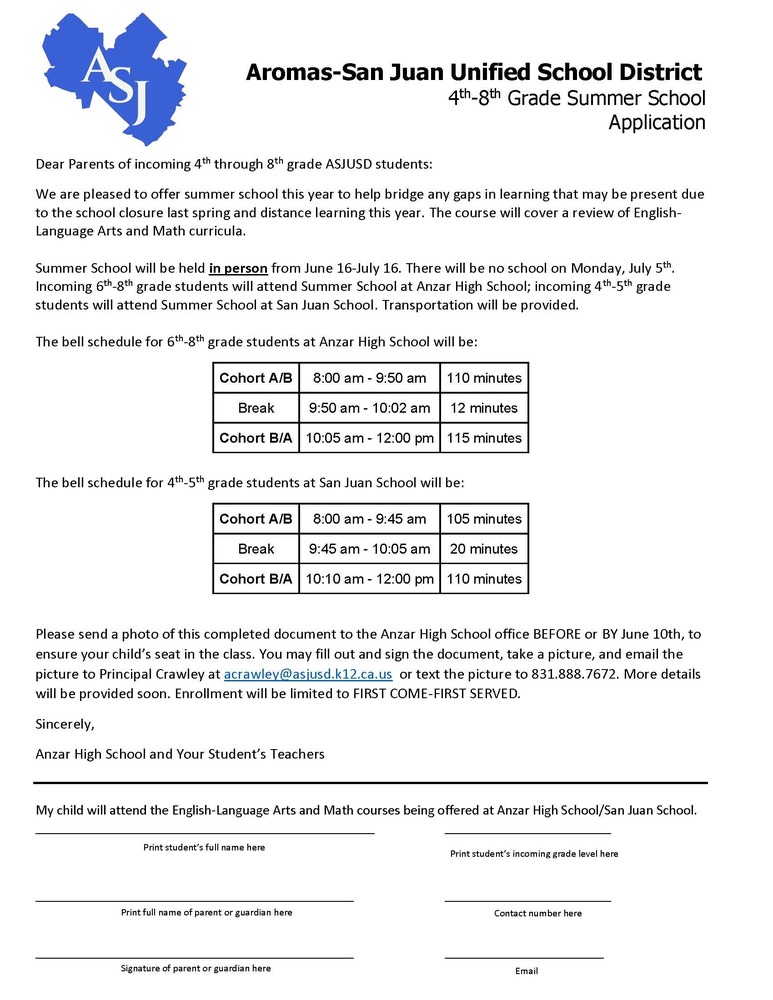 SUMMER SCHOOL FOR INCOMING 4TH-8TH GRADERS!
Heather Howell
Thursday, May 20, 2021
To Parents of Incoming 4th through 8th Grade Students:
Summer school is being offered this year for students who will be in grades 4-8 in the next school year. Please click on the link below to read more information about summer school and download the application. Please feel free to contact Principal Crawley at Anzar High School with any questions: acrawley@asjusd.k12.ca.us.
Para los padres de estudiantes entrantes de cuarto a octavo grado:
La escuela de verano se ofrece este año para los estudiantes que estarán en los grados 4-8 en el próximo año escolar. Haga clic en el enlace a continuación para leer más información sobre la escuela de verano y descargar la aplicación en espanol. Si tiene alguna pregunta, no dude en comunicarse con el director Crawley de Anzar High School: acrawley@asjusd.k12.ca.us.